{{ notice }}
{{ warning }}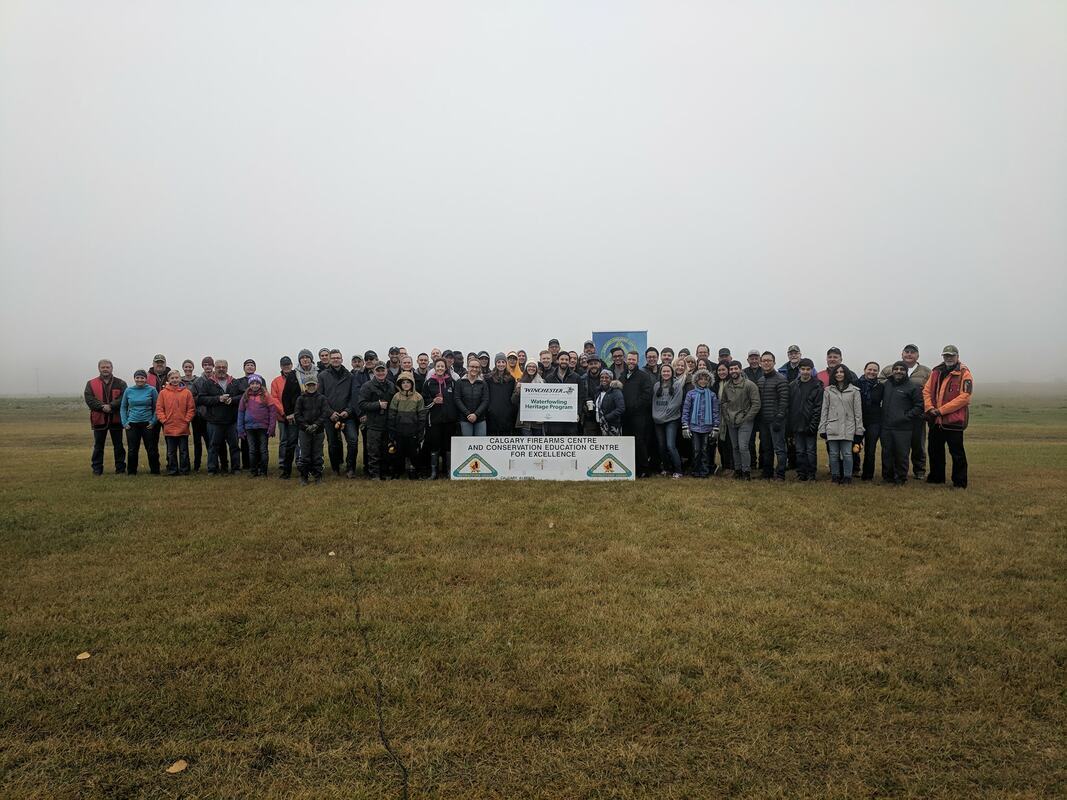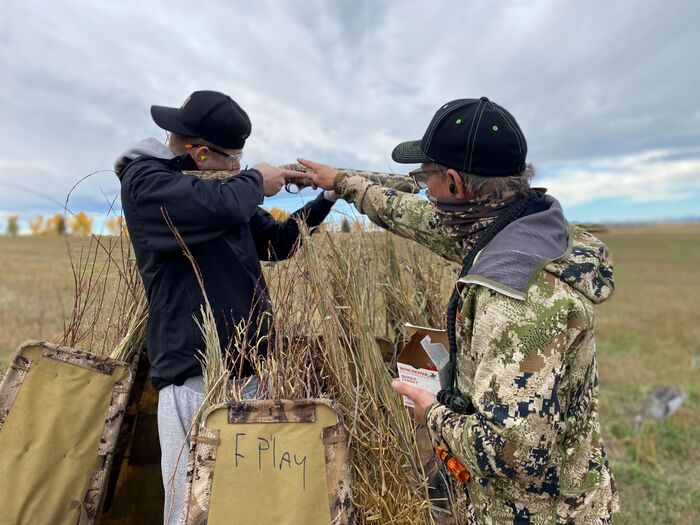 2022 Annual General Meeting
Sunday February 27, 2022 @ 7:00pm MST
Restrictions currently in place regarding Covid-19 have made our traditional AGM format not viable. Therefore, AHEIA will be holding the annual general meeting in a revised format this year. As we were unsure when meeting restrictions and advisories would end, we posted previous notices in our publications referring to the fact that this meeting would have to be postponed and restructured to meet with current health authority advice. As gathering numbers and safety protocols currently remain such that in-person attendance is limited, and in the best interests of our member's safety, we will be hosting an online meeting using the "zoom" application.
Zoom Meetings syncs with your calendar system and delivers streamlined enterprise-grade video conferencing from desktop, mobile and dedicated zoom for home devices. You will need to download the app here: Download Zoom
The zoom meeting link is:
https://us02web.zoom.us/j/82250013713?pwd=aUVKUFNKZk0xSW5SY1I0V3Z0dm9XQT09

Meeting ID: 822 5001 3713

Passcode: 615944
Shotgun Coaching and Range Officer Workshop
Range Officer Certification Course
The Range Officer Certification will provide participants with training in various areas of the proper running and overseeing of any shooting range through a mixture of classroom and on-range training.

Topics Covered Include:
Suggested Safety Rules | Rules of Operation | Range Layout | Range Control and Commands | Basic Fundamentals of Marksmanship | Range Exercises | Official Scoring | Trap and Skeet Procedures | Firing Positions and Shooting Order | And Much More!
The Range Officer Certification Course is open to all current AHEIA members in good standing who assist with AHEA sanctioned events. All Participants must be 18 years of age and older, and possess a valid PAL.

Shotgun Coaching Workshop
The Shotgun Coaching Workshop will provide participants with training in numerous areas of shot gunning and how to be an effective coach through a mixture of classroom and on-range training.


Topics Covered Include:
Firearms and Range Safety | Fundamentals of Trap Shooting | Firearms Actions and Use | Proper Ammunition | Proper Firearms Fit | Styles of Shooting | Range Courtesy | Shotgun Nomenclature | Maintenance | Proper Coaching Techniques | And Much More!
The Shotgun Coach Workshop is open to all current AHEIA members including the general public. All participants must be 18 years of age and older, and possess a valid PAL.
Youth Hunter Education Camp
Due to the continued success and popularity of our Youth Hunter Education Camps, we hope to once again be offering four camps this summer! The Youth Hunter Education Camp is a five-day event of fun-filled learning activities. Experts share their knowledge and provide instruction in the Alberta Conservation and Hunter Education Program, the Canadian Firearms Safety Course and much more.
The cost of the program includes lodging, breakfast, lunch and supper Monday through Thursday and breakfast on Friday. Also included is all instruction, course handbooks and testing for the various certifications as well as an A.H.E.I.A. camp t-shirt. Upon successful completion of the appropriate exams, students are certified in the Alberta Conservation and Hunter Education Program and the Canadian Firearms Program. They then qualify to apply for their Wildlife Identification Number (WIN Card) and are able to apply for their Minors Permit for firearms.

Camp 1: Sunday, July 3 - Friday, July 8, 2022
Camp 2: Sunday, July 10 - Friday, July 15, 2022
Camp 3: Sunday, July 17 - Friday, July 22, 2022
Camp 4: Sunday, July 24 - Friday, July 29, 2022
**Please note that our Youth Hunter Education Camps are now full and registration is no longer available**
AHEIA Teachers' Workshop
The AHEIA Teachers' Workshop is held annually at the AHEIA Alford Lake Conservation Education Center for Excellence. Attendees there can certify to teach Hunter Education, Fishing Education, the Pleasure Craft Operator Training, and the International Bowhunter Education Program. These programs are offered in Alberta schools through the Alberta Education curriculum within the Careers and Technology Studies option, Natural Resources (NAT) Program or Careers and Technology Foundations Programs for Grades 5 to 9. The programs offered at the AHEIA Teachers' Workshop meet all requirements specified by the Alberta Education curriculum guide.
If you're interested in joining us for the 2022 Teachers' Workshop, click the Register Here button and complete the fillable form. Once we have reviewed your submission, we will contact you directly to confirm your space in the workshop.
Outdoor Women's Program
Wednesday, August 3 - Sunday, August 7, 2022

The Outdoor Women's Program (OWP) began in 1994 with the intention of encouraging women to enjoy the great outdoors by providing opportunity to gain confidence, increase competence, acquire experience and promote personal growth in skills pertaining to the out of doors.
This program is not only educational, but is an excellent way for women to come together and enjoy each other's company at AHEIA's beautiful Alford Lake facility each year in early August. The days at OWP are jam packed with courses - from fly fishing to archery, canoeing, firearms basics to field dressing. OWP has something for every woman to learn and enjoy.
*Please note that registration is now full for the 2022 OWP; however, sometimes spots do still come available as we get closer to camp. If you would like to add your name to a waitlist for this year's OWP, please call our Calgary office at 403-252-8474*
**If you would like to add your name to the 2023 OWP notification list, please email info@aheia.com**
Outdoor Youth Seminar
Friday, August 19 - Sunday, August 21, 2022

The goal of the Outdoor Youth Seminar is to increase awareness of outdoor recreational opportunities. To this end the Alberta Hunter Education Instructors' Association (AHEIA) holds their annual Outdoor Youth Seminar for young outdoor enthusiasts (ages 7 and up) and their parent(s) or guardian(s). All youngsters must be accompanied by at least one adult. The seminar is a two-day event filled with fun and learning activities. Some of the sessions the participants get to choose from are; outdoor cooking, archery, crossbow basics, rifle and shotgun shooting, black powder shooting, survival, introduction to trapping, fly fishing, GPS and geocaching, waterfowl hunting basics, and much more.
Please refer to the 2022 Outdoor Youth Seminar information package by clicking the "More Information" button below for detailed information about the camp and sessions.
Please note that everyone attending the Outdoor Youth Seminar (participants and guardians), must fill out a separate registration form.
*Please note that the Outdoor Youth Seminar is now full and registration is no longer available*

Rifle Sight- In Day
Saturday September 10, 2022

AHEIA is offering a Rifle Sight-In Seminar at our Alford Lake Conservation Education Centre for Excellence! AHEIA staff and volunteers will be on site to offer assistance checking rifles, scopes, and bore sight (if required) if needed. Ranges available: 25, 50, 100, 200 and 300 yards.
Registration
Provincial Hunting Day
REGISTRATION FOR ALFORD LAKE EVENT NOW CLOSED
The fourth Saturday of every September has become a special date within Alberta. In 2007, the Alberta Government declared this day each year to be Provincial Hunting Day. This year's event will take place on September 24, 2022. It marks the 15th annual Provincial Hunting Day and is a reminder to all Albertans of our hunting heritage, and of the importance of securing a future for wildlife and wild places, especially within our province.
This year the Alberta Hunter Education Instructors' Association is celebrating the Provincial Hunting Day at our Alford Lake AND our Calgary Firearms Facility.
AHEIA and Hunting for Tomorrow are offering a daylong event at Alford Lake for those who want to explore the outdoors and expand their shooting and hunting knowledge. A partial listing of the sessions we are working on are Crossbow Basics, Shotgun Shooting Basics, Centerfire Rifle Shooting, Rimfire Rifle Shooting, Archery Basics, Black Powder Shooting, Making Your Own Survival Kit, Make a Moose Call, Whitetail Hunting Techniques plus more sessions will be added (subject to change).
AHEIA will also be hosting a daylong Provincial Hunting Day event at our Calgary Firearms Centre in DeWinton in conjunction with the 21st Annual Pheasants Forever Youth/Novice Fall Shoot (ages 12 and up). On site shotgun coaching, provided by certified AHEIA instructors, will be on hand so participants can try trap, skeet and 5 stand shooting. Archery, along with a variety of other activities, will also be available.
Choose your activities on site the day of the event (as space permits). All sessions are hands on and provide the opportunity to learn by doing. This event is completely free and is fun for the whole family!
We will also be providing a complimentary lunch, snacks, and beverages at both locations.
AHEIA Open Houses
Join AHEIA staff, volunteers and members at both the Calgary and Edmonton offices for refreshments and to celebrate the holiday season!