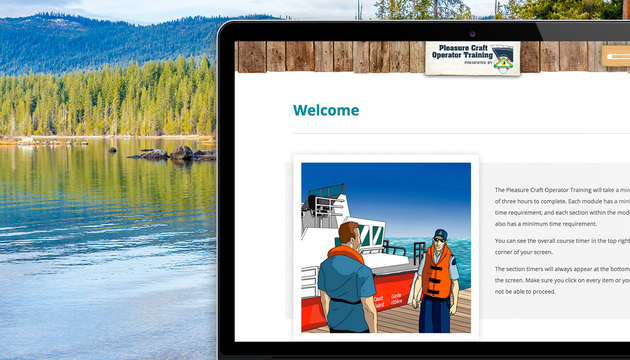 Online Pleasure Craft Operator Card Course – THREE STUDENTS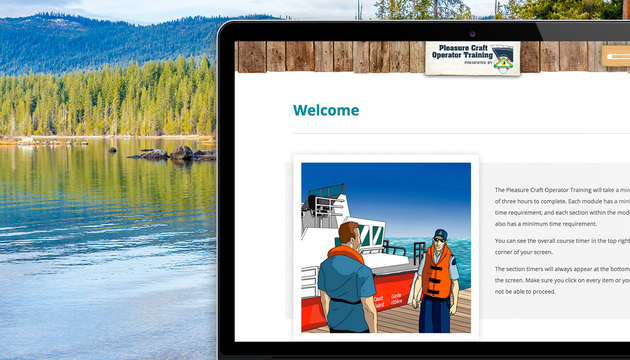 Description
Our comprehensive online course will provide essential information on important topics to help you prepare for the online Transport Canada Boating Safety Test for the Pleasure Craft Operator Card (PCOC).
This online course may be taken from any internet enabled computer and can be paused and returned to at any time. There is a minimum time requirement for each module. You must view the slide modules for the required amount of time before being permitted to move onto the next module and complete the course.
Cards will be issued by mail upon successful completion of the program.
The course will take you at least 3 hours
Transport Canada PCOC Test
50 multiple-choice questions open book test
75 % pass mark (38/50)
Test time is 1 hour 15 minutes (75mins)
If you fail the test, you must wait 24hr to repeat
If you fail the test a second time, you must repeat the online course
You must take the PCOC test within 30 days of completing the online course
You can print a temporary card (PCOC) at home once you pass the PCOC test while your permanent card is being made and mailed to you in 6 weeks/days.
Your PCOC is good for life!
Note: This Online Study Guide has been approved by Transport Canada strictly on the basis that it meets the requirements of the Standard for Pleasure Operator Card Testing over the Internet (TP 15080E) and the Boating Safety Course and Test Syllabus (TP 14932E). This approval does not represent confirmation of authorship by the course provider. Personal information collected during the registration process is required to issue a Pleasure Craft Operator Card (PCOC) and register a candidates' PCOC record in the National Pleasure Craft Operator Card Database System.
Replacement cards are $15 + GST for one or two replacements, $10 + GST for 3 or more copies. To order replacement cards please contact us at 1-866-852-4342 or info@aheia.com.
This bundle includes the following products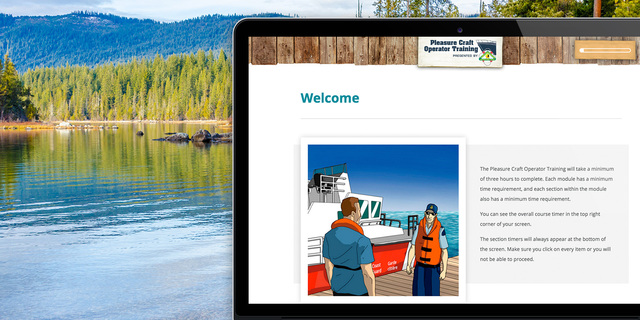 ​Our comprehensive online course will provide essential information on important topics to help you prepare for the
Regular price:
$44.50 CAD