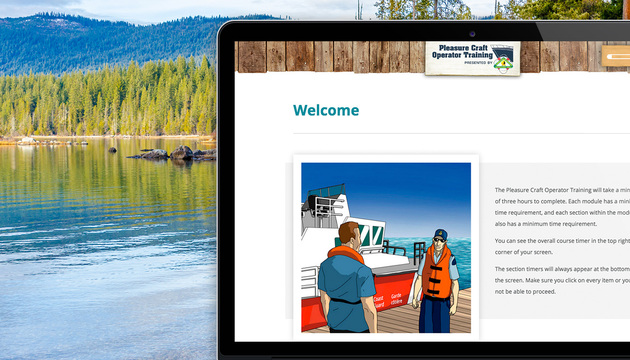 Online Pleasure Craft Operator Card Course – TWO STUDENTS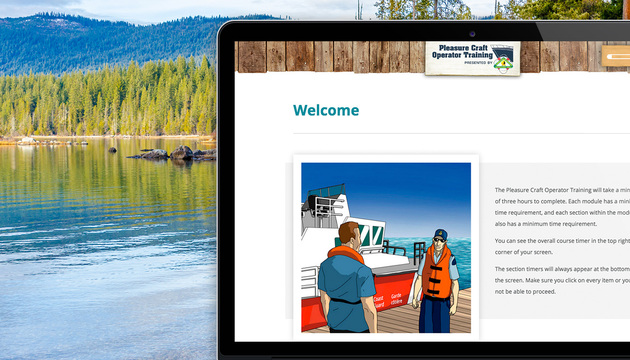 Description
What's Included?
Each boater added will receive:
Pleasure Craft Operator Course access
Free Test retries
Official Pleasure Craft Operator Card
It's the right thing to do!
By taking a boating safety course, you will learn about:
your responsibilities as a boat operator;
how to get your boat, your guests and yourself prepared before you actually leave the dock;
the importance of ensuring you have all the right boating safety equipment on board and in good working order;
how to prevent unsafe situations once underway;
how to safely share waterways with others, including larger and less maneuverable commercial vessels;
what to do in the event of an emergency.
The information acquired in a boating safety course will help keep you and your guests safe when you are out on the water.
In Canada, if you operate a boat with a motor and use it for recreation, regulation require you to provide proof of competency - something that shows you have a basic understanding of how to operate your boat safely and know what to do in an emergency. Proof of competency is required with all motor types (including electric trolling motors) and even when the motor is not in use (such as when sailing). Through this course and in the manual you will learn that a variety of documents may serve as proof of competency:
Pleasure Craft Operator Card (PCOC) Note: A paper or electronic copy of a PCOC is NOT acceptable.
Certificate from a Canadian boating safety course completed before April 1, 1999.
Professional Marine Certificate or equivalent.
Completed rental boat safety checklist, good only for rental period.
for a visitor to Canada, an operator card or other document that meet the requirements of his/her home state or country.
Proof of competency is not required in the following situations:
the boat is being operated in the waters of Nunavut or the Northwest Territories.
the boat is being used for daily living or subsistence activities (such as hunting and fishing practiced by many Indigenous peoples).
a visitor to Canada operating the boat he/she brought into Canada for less than 45 consecutive days.
Be safe and responsible while you enjoy your time on the water!
At AHEIA we offer many outdoor education certificate programs and we pride ourselves in our safety record and quality of programming. Please feel free to visit aheia.com to discover the many opportunities you have to experience the great outdoors! Enjoy your Pleasure Craft Operator Training and please be safe and responsible on the water!
This bundle includes the following products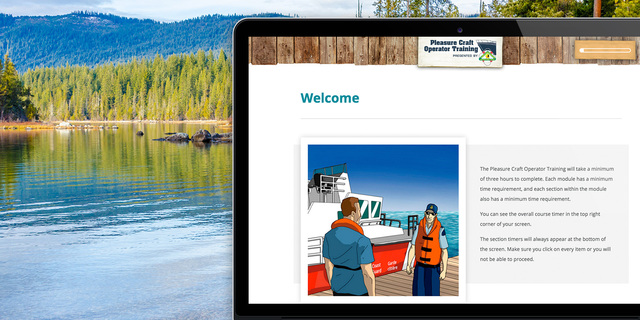 ​Our comprehensive online course will provide essential information on important topics to help you prepare for the
Regular price:
$44.50 CAD