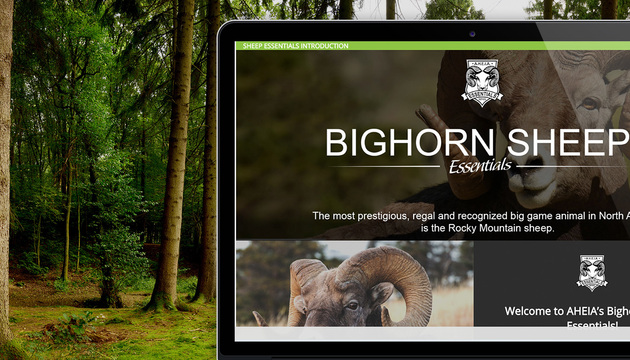 Description
The Bighorn Sheep Essentials online program offers a comprehensive educational experience. Utilizing text, interactive visuals (photo/video), knowledge checks and interactive questions and a final exam, the Bighorn Sheep Essentials program will equip participants with the knowledge to better understand a variety of topics related to Bighorn Sheep. The program's main objectives are to help participants in identifying Bighorn Sheep, understand Bighorn Sheep physiology, knowledge of the preferred habitat and terrain of Bighorn Sheep and best practices in identifying and harvesting a mature ram.
This course can be taken online from any desktop or laptop computer, a tablet or smartphone and provides an exceptional user experience that can be accessed whenever, and wherever, it is most convenient for the student.
Course Outline
This comprehensive, easy-to-use online bighorn sheep essentials program covers important topics, including:
Bighorn Sheep
Dall's Sheep
Stone Sheep
Desert Sheep
Bighorn Sheep Physiology (Head)
Identifying Non-Trophy Bighorn Sheep
Trophy or Not?
Determining a Trophy Sheep
What Age is this Ram?
And More...